Events & Shows
21 Sep 2018
Anniversary 50 Years Besi Switzerland
History Besi Switzerland AG
After turbulent years and many changes in top management, Esec was bought by Besi from Oerlikon in 2009 and renamed Besi Switzerland AG. Since this change the company has become very stable and focused on good technical and financial performance. Goal is still delivering the best performing systems in the industry. Major steps taken since 2009 with focus on the product lines "Die Bonding" (Epoxy/DAF) and "Soft Solder" as well as High Speed ​​Flip Chip and phasing out the wire bonding activities and moving the production to our Malaysian and Chinese locations, to get closer to our customer base. It is now also possible to react much better to the cyclical semiconductor environment. The Steinhausen site will concentrate fully on the development of new products as well as being the management center for the Die Attach business.
Anniversary celebration
At the anniversary celebration on the Bürgenstock the Besi employees and their partners were able to enjoy a very nice evening. After a short boat trip on Lake Lucerne and a ride on the funicular (very steep small railway), the evening was opened with an aperitif at the Bürgenstock Resort. There were speeches from Richard Blickman and Ruurd Boomsma, and a moderator sent us through the evening program including a nice dinner, a Besi Switzerland quiz and funny activities. The evening was rounded off by dancing on the 50s and 60s style music of the "Pep Torres Band".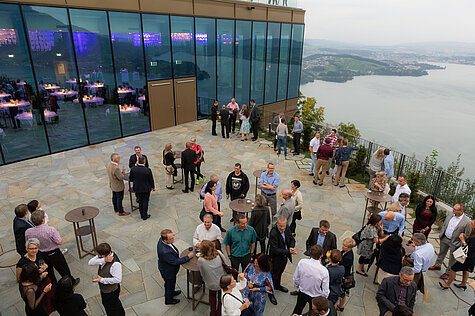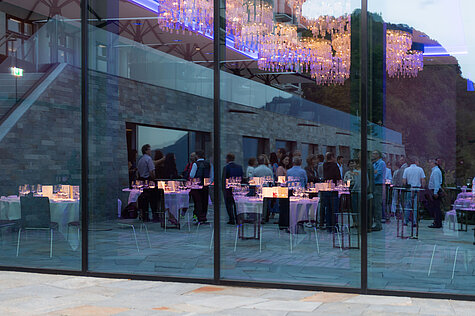 We thank all the staff who helped to make this event happen and, of course, all of you who were there to make the evening unforgettable.
By René Betschart, Switzerland

Besi Switzerland AG, formerly known as Esec (European Semiconductor Equipment Center), was founded in December 1968 in Zug. In addition to Die Bonders, also Wire Bonders and Flip-Chip Bonders were developed and produced. In 2000, Esec was acquired by Unaxis/Oerlikon.
Back to overview