Events & Shows
13 Oct 2018
Besi APac Annual Dinner - a Masquerade Night
The evening dazzled right from the start with foyer activities such as instant photo booths, photos shoot and networking. Everyone dressed up with elegant gowns and suits, ready to be picked as Best Dressed Stars 2018.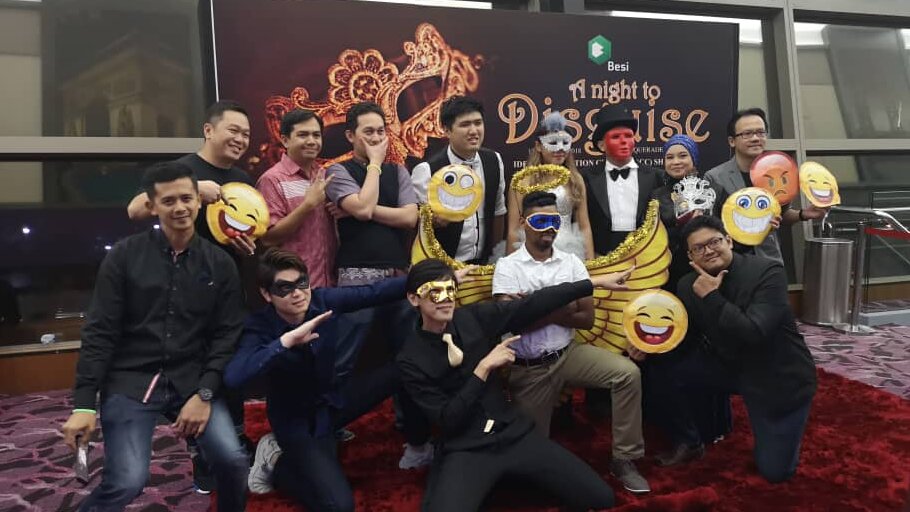 Dinner
Dinner was accompanied by a heart-warming opening speech from Mr Henk Jan Jonge Poerink, exciting live band performances, departmental performance, lucky draws and Mock Cheque presented to Mercy Malaysia - Indonesia Palu Earthquake & Tsunami Relief Fund.
Long Service Award
This was a golden opportunity for employees gathered for a fun, friendly competition, performances, food, drinks, lucky draws and much laughter. It created a great platform for the employees to get to know each other and learn to work together to put on a successful event. The departmental performances and Best Dressed competition supplied plenty of laughter, with each 'brave' contestant winning a prize for representing their department and unit. Besides the fun and laughter, the most meaningful part of the evening was the Long Service Awards for 10 years, 20 years and 30 years presented to 19 employees to recognize for their passion and hard work.
The night drew to a close as Henk Jan Jonge Poerink presented prizes to the last 5 Grand Lucky Draw winners. All in all, it was a wonderfully glamorous night filled with excellent food and endless laughter.
By Angie Lee, Malaysia
Back to overview