Events & Shows
14 Dec 2018
Meco 40 Years Anniversary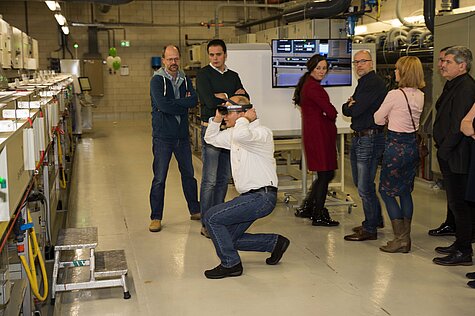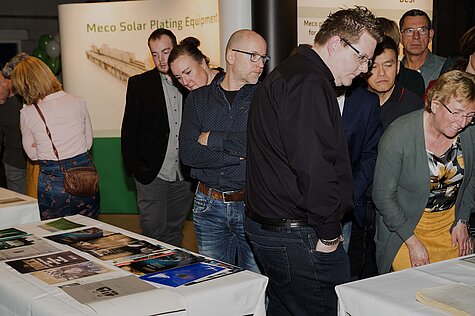 The anniversary was celebrated with two events. First a party for employees and spous and the day after a day for family to visit the company and see what it is all about. The assembly hall in the Drunen location was morphed into an area where the history of Meco was visualized by means of a museum and there were also some demo set-ups of machines and modules.
The most stunning 'art piece' in this museum was the original notebook in which the machine numbers were listed including type and customer. Besides a tour through the facility to see the history of Meco also a demo was shown with a Microsoft hololens. The hololens enables a augmented digital overlay and this 'mixed reality' shows the machine and in digital projection the status of the various parts of the machine, products going through the line and other relevant information.
This tour was inspired by our motto of the week; "respect for our past, focus on the future".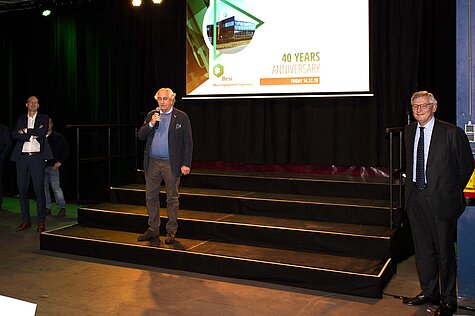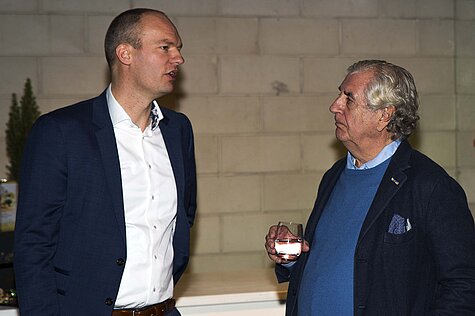 The official part was concluded by a speech of the founder of the company, Mr De Gruyter, followed by some inspiring words of our CEO, Mr Blickman. A toast with a glass of bubbles started a company pride movie and the rest of the area was revealed. Food and drinks, together with good company, music and entertainment made it a fun evening to remember.
Most of the colleagues returned to Meco on Saturday together with \family members to show the working place. Besides the facilities, museum and tour, there was also an opportunity to gold plate coins to show how an electro-plating process works. The coming year will be another exciting year for Product Group Plating with many challenges. Working hard and never be satisfied will bring us a long way and makes us proud to be part of the Besi family and celebrate the next milestone, 25 years part of Besi.
By Ruben Tibben, the Netherlands
Back to overview