Flexible Work Arrangements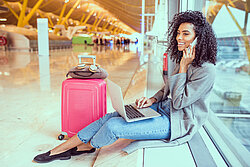 At certain Besi locations, employees have the possibility of flexible work arrangements such as flexi-hour work and part time work to facilitate a better work-life balance.
For female employees, Besi provides benefits such as priority parking for pregnant women, lactation rooms and some specialized women's activities. Travelling employees are equiped with mobile phones, internet access and off-site work possibilities.