Besi's assembly equipment product portfolio is primarily designed and developed in Europe and manufactured in Asia. The principal brand names for Besi's assembly equipment systems include Datacon, Esec, Fico and Meco. Set forth below is a summary of Besi's product groups and the systems produced under each brand name.
Die Attach Equipment Product Group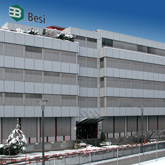 Die Attach HQ: Besi Switzerland AG
Besi Switzerland, based in Steinhausen, Switzerland, is a leader in the production of epoxy, flip chip and soft solder die bonding systems for the assembly equipment market.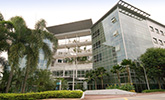 Besi Singapore Pte. Ltd.
Besi Singapore is the Die Attach group's primary contact point in Asia, specialized in high speed epoxy and flip chip die bonding.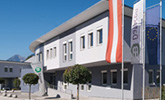 Besi Austria GmbH
Besi Austria, based in Radfeld, Austria, is developing state of the art flip chip and multi chip equipment on behalf of Besi Switzerland.
Packaging Equipment Product Group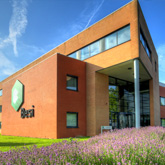 Besi Netherlands B.V.
Besi Netherlands, based in Duiven, the Netherlands, designs, develops and manages the production of molding, trim & form and singulation systems for both leadframe, substrate and wafer level packaging applications under the Fico brand name. All equipment, tools, molds and mold kits are produced in Besi's Shah Alam, Malaysia and/or Leshan, China facilities.
Plating Equipment Product Group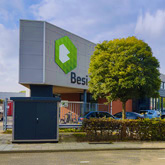 Meco Equipment Engineers B.V.
Meco Equipment Engineers, based in 's-Hertogenbosch, the Netherlands, designs, develops and manufactures tin, copper and precious metal plating systems for applications in the semiconductor and solar industries under the Meco brand name. In 2015, Besi transferred plating production to Shah Alam, Malaysia.