Smart manufacturing
Ready for Industry 4.0
Besi focuses on the development of features to enable a rapid adaption of Industry 4.0 requirements in semiconductor backend fabs.
Customers have the choice of using turn-key integration options and customized solutions to fulfil current and future needs in Smart Manufacturing.
The equipment core design incorporates advanced features and solutions to enable automated operation and the use of data analytics to improve manufacturing performance and monitor the production process.
Our Smart Machines can be complemented with a Smart Ecosystem to deliver value-added solutions.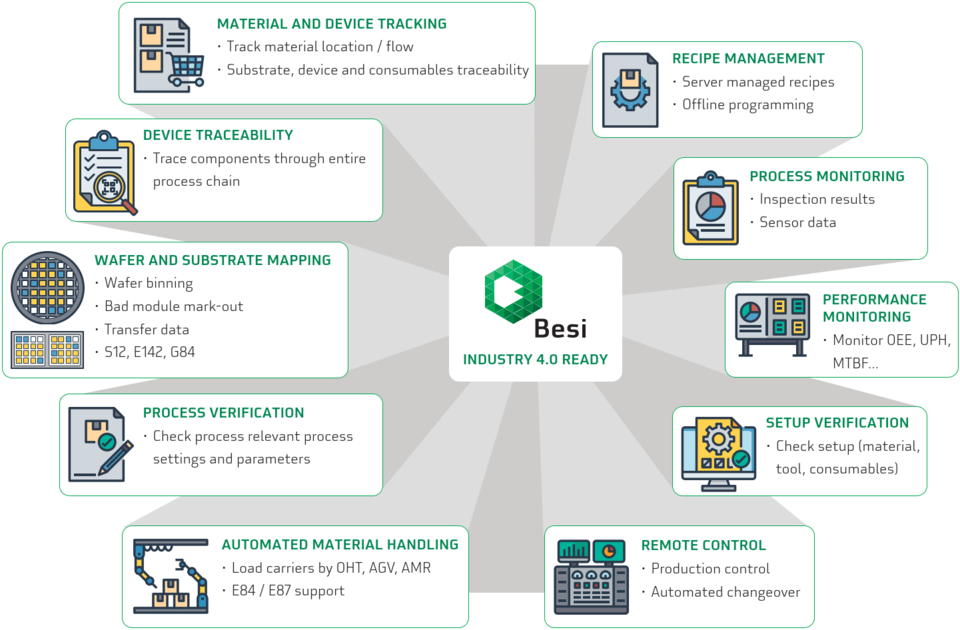 Download the Smart Manufacturing flyer
Besi Netherlands B.V.
Tel: +31 26 319 6100
Besi Switzerland AG
Tel: +41 41 749 5111
Besi Austria GmbH
Tel: +43 5337 6000
Meco Equipment Engineers B.V.
Tel: +31 416 384 384